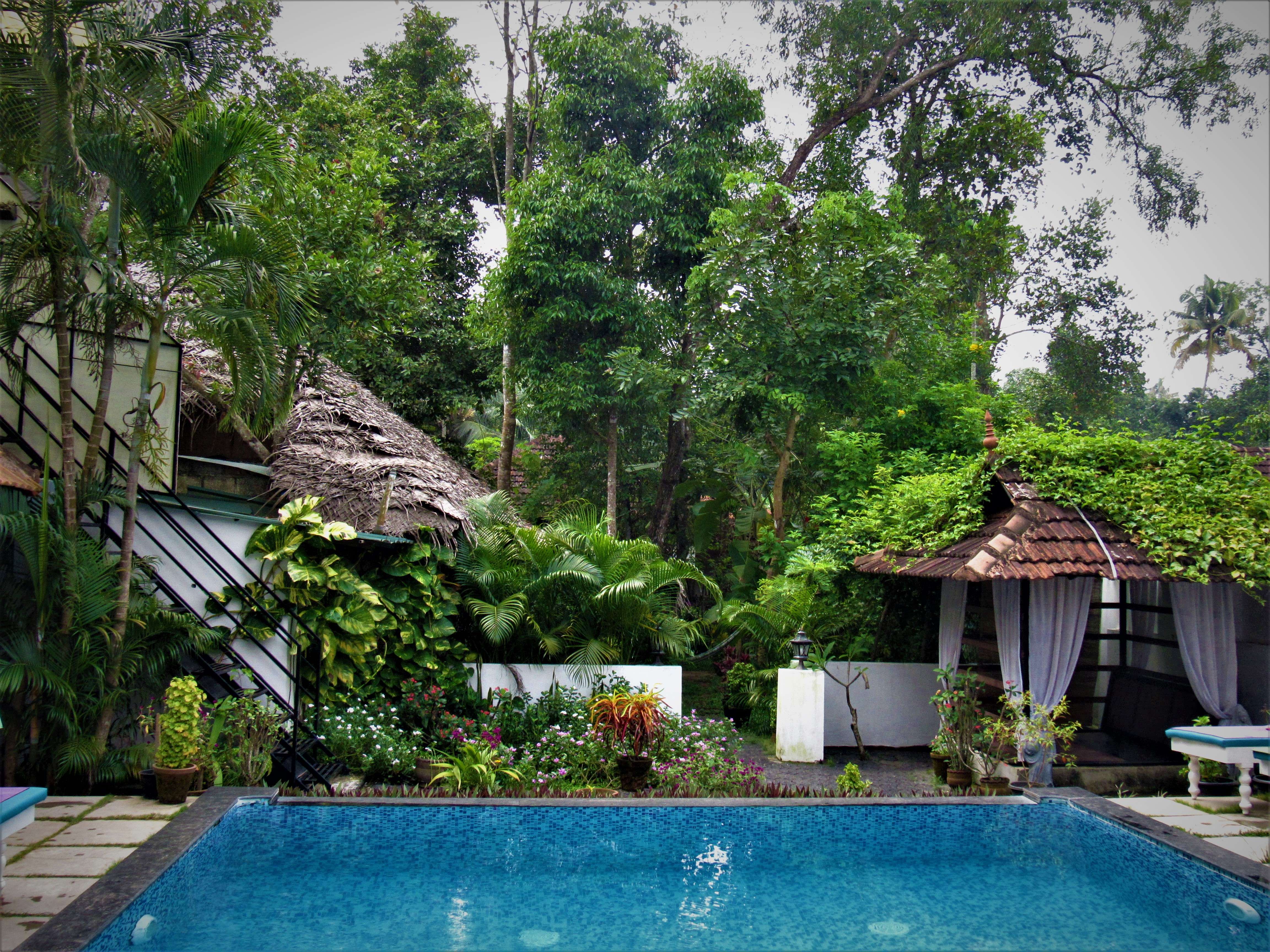 Marari Dreamz
Marari dreamz is a home stay located at Marari 
beach which means when you stay with Jency & 
Allwyn in one of our eco friendly villas where 
one feels like blessed in your own home.
Our price includes breakfast,WiFi,bikes,
Private & shared swimming pool,beach mats & 
parasols.We help you to explore around and 
experience the real Kerala tradition.
TRAVELLERS CHOICE WINNERS 2017, 2018 & 2019
Travellers' Choice award winners were determined based on the millions of reviews and opinions collected in a single year from TripAdvisor travellers worldwide. In the 16th year of the awards, TripAdvisor has highlighted the world's top 8,095 properties in 94 countries and 8 regions worldwide.
Coconut leaf villa
An air conditioned villa with a luxury bed room, an open  sitting/dining area in front of a garden with Hammocks & a semi open bathroom ,thatched with coconut leaves to enjoy the comfort and tradition of Kerala.
Experience our beautiful village
Take a bike ride through these lanes in our village where you feel the real quality time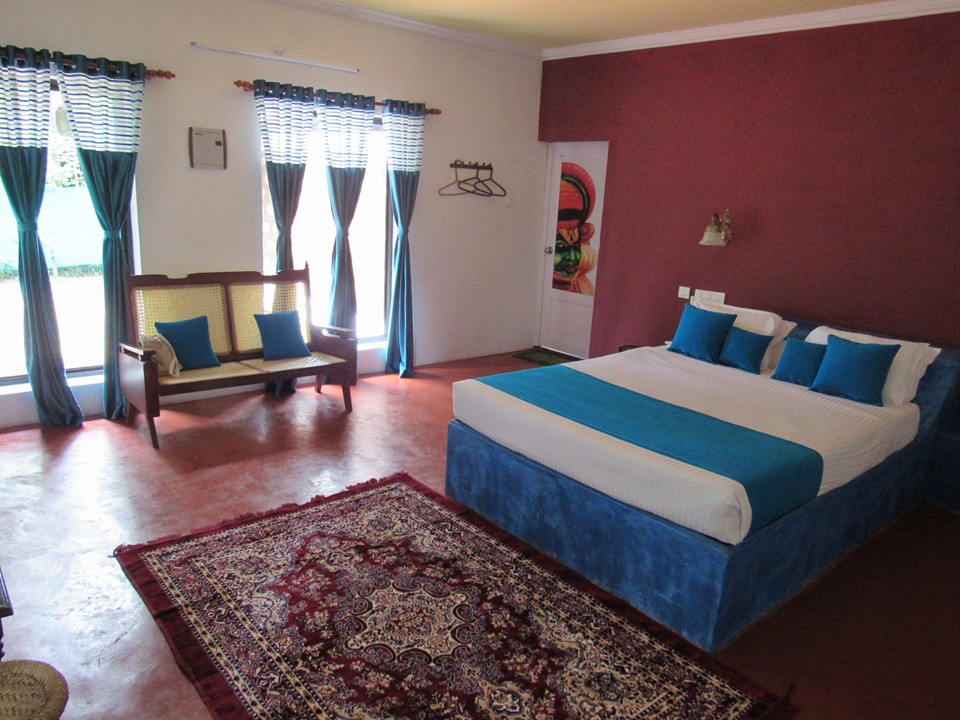 Cashew villa
Beautifully furnished villa in an old fashioned Kerala style ,got luxurious air conditioned bed room with a beautiful sitting area for meals,Yoga and relaxing.It also got a partially covered bathroom where you can shower under a coconut tree watching birds in the sky.
Relax in heavenly backwaters
We arrange all kind of day/night backwater cruises for best prices which you can book once when you reach here.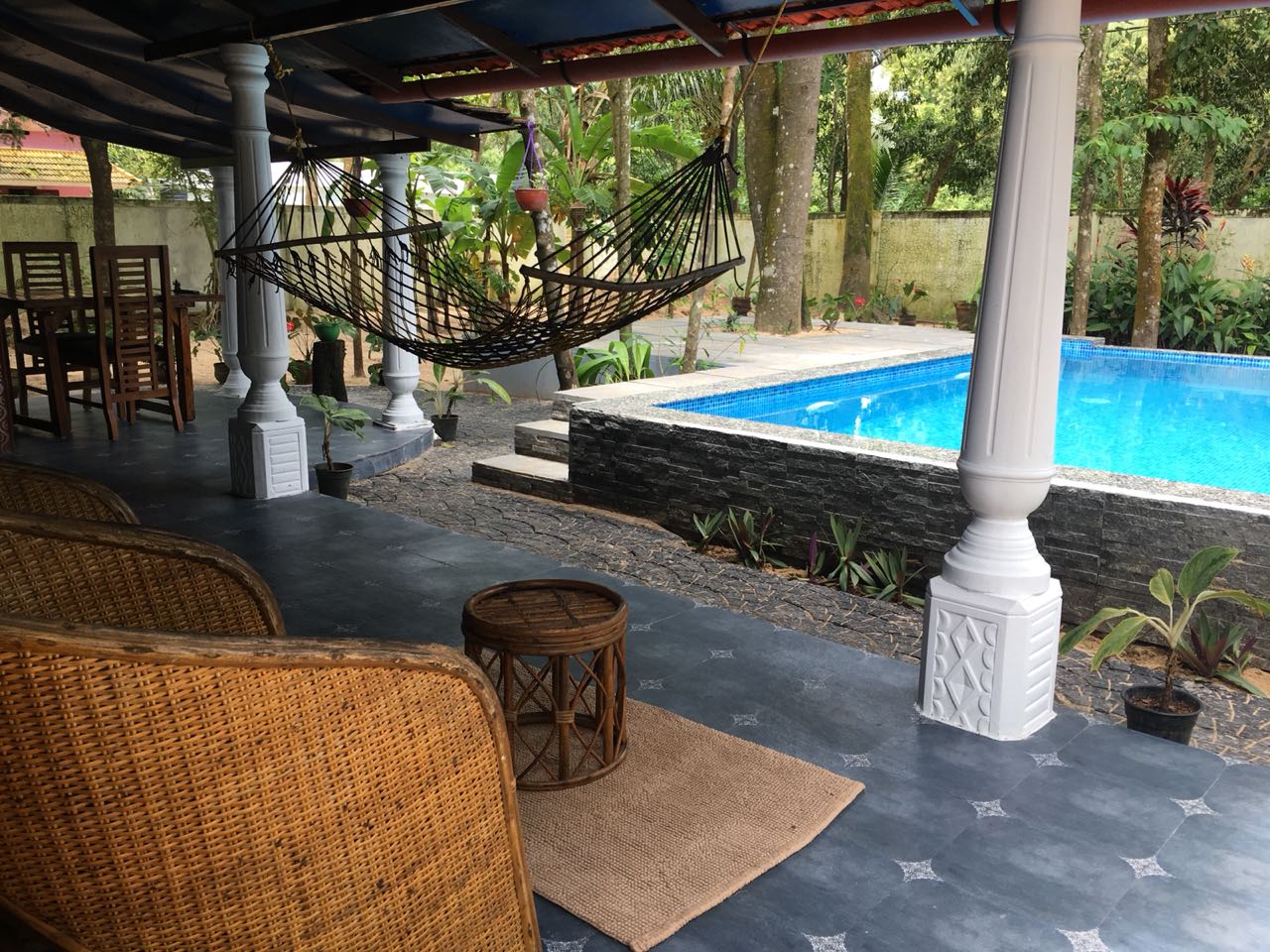 Red Stone Villa (Villa with Private pool)
Build with Kerala red stones with a luxurious air conditioned bed room,a private pool ,an open sitting area where you can dine,do Yoga,eat your meals.It got a beautiful garden where you got hammocks to relax and watch birds and butterflies.The villa also got a semi open bathroom where you can shower under a mango tree watching birds and sky.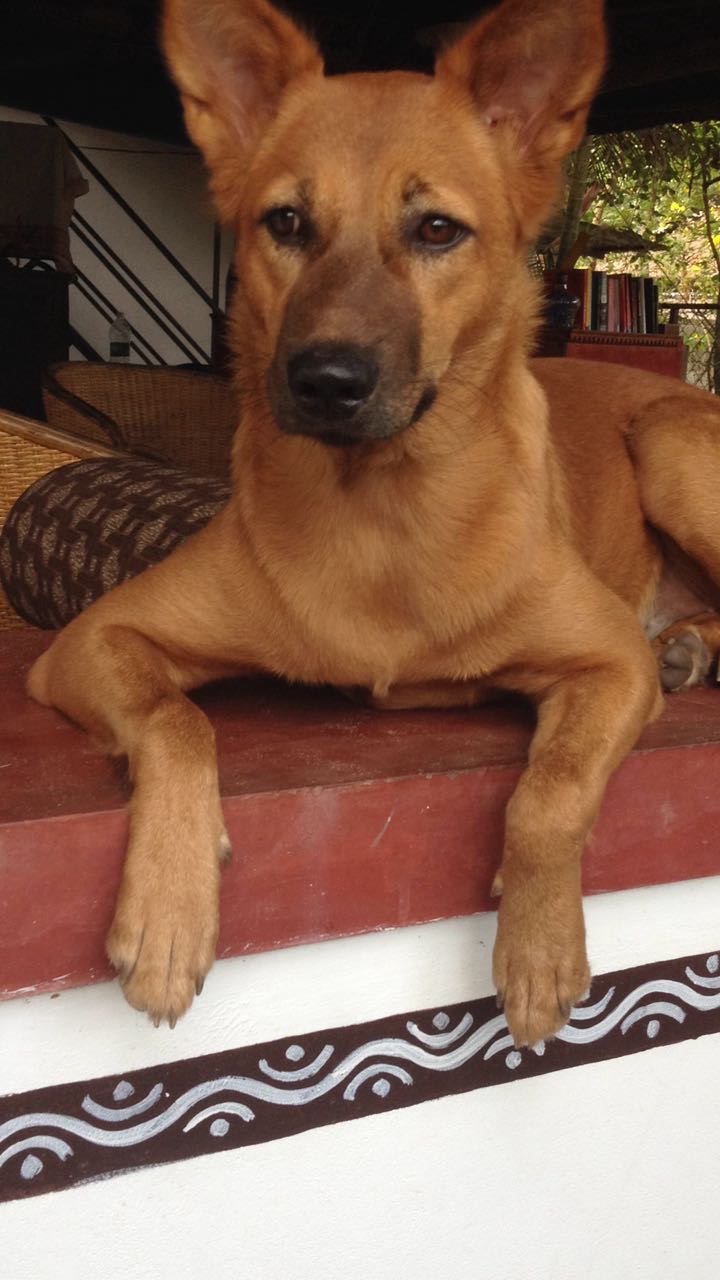 We are waiting for you
Dear friends ,if you are looking for a place where you get extra care, Ayurveda herbal massages from a traditional ayurvedic family who makes magic oil from the herbs which they grows from their garden,delicious fresh home cooked food,beautiful beach,swimming pool,Marari Beach,peaceful village,bike rides through beautiful lanes in our beautiful village and beautiful private rooms , this is the place for you.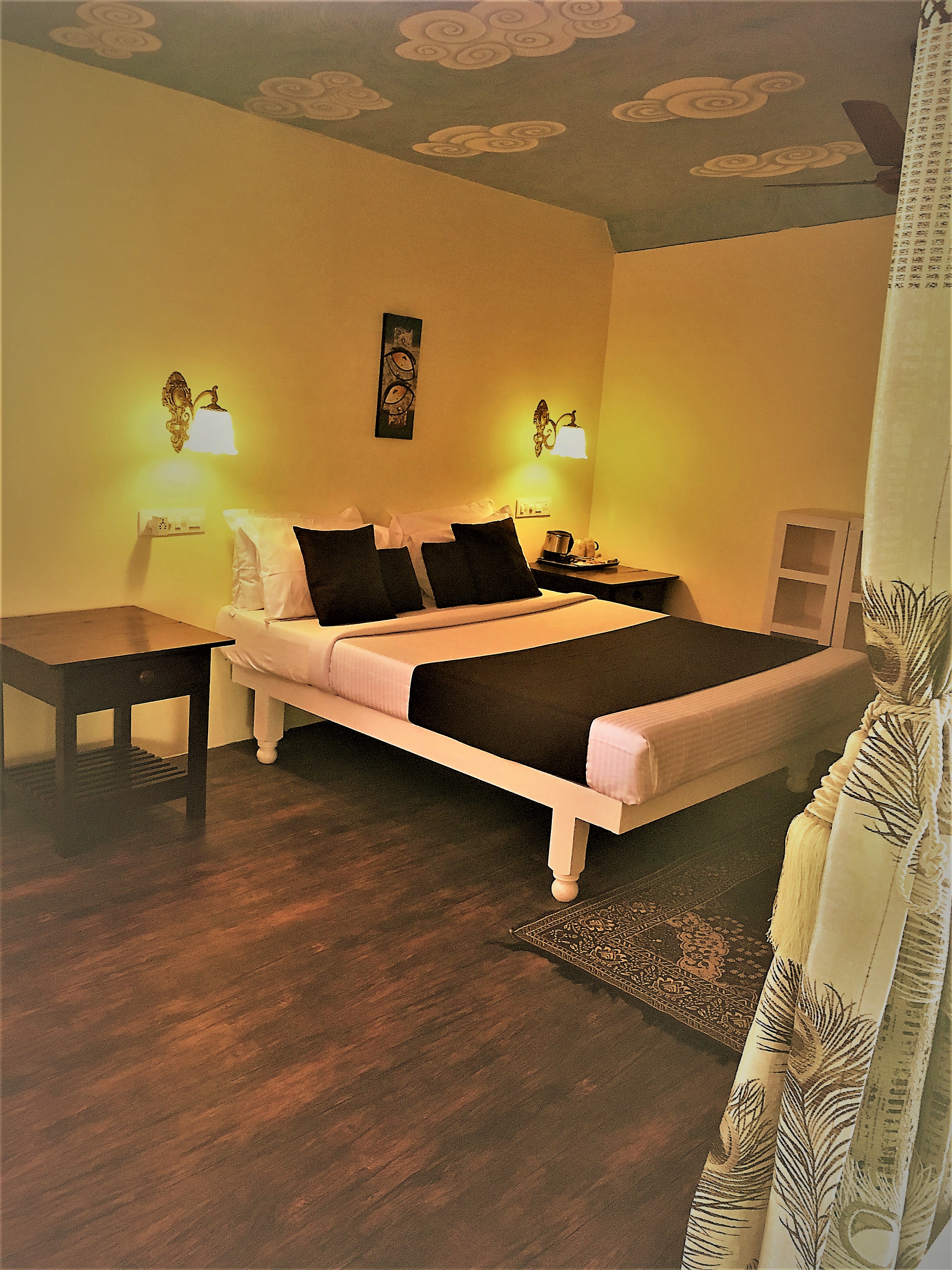 Sky Retreat villa
Located on top of our main house , got Luxurious air conditioned bed room with a spacious beautiful sitting area where you can watch the village life,birds and animals.It also got a semi open bathroom where you can watch the sky with birds when you get showered.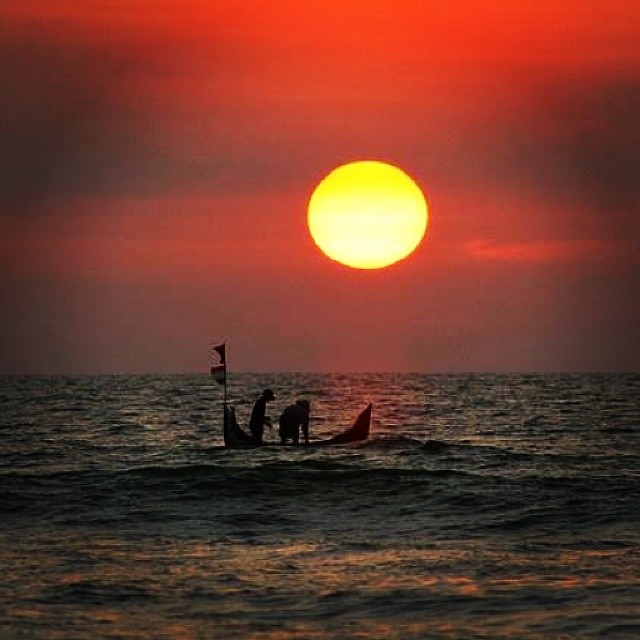 TripAdvisor Traveler Rating

Based on 231 traveler reviews
TripAdvisor Ranking #1 of 24 B&Bs in Mararikulam
Most Recent Traveler Reviews
© 2016 TripAdvisor LLC
You got your dream holidays !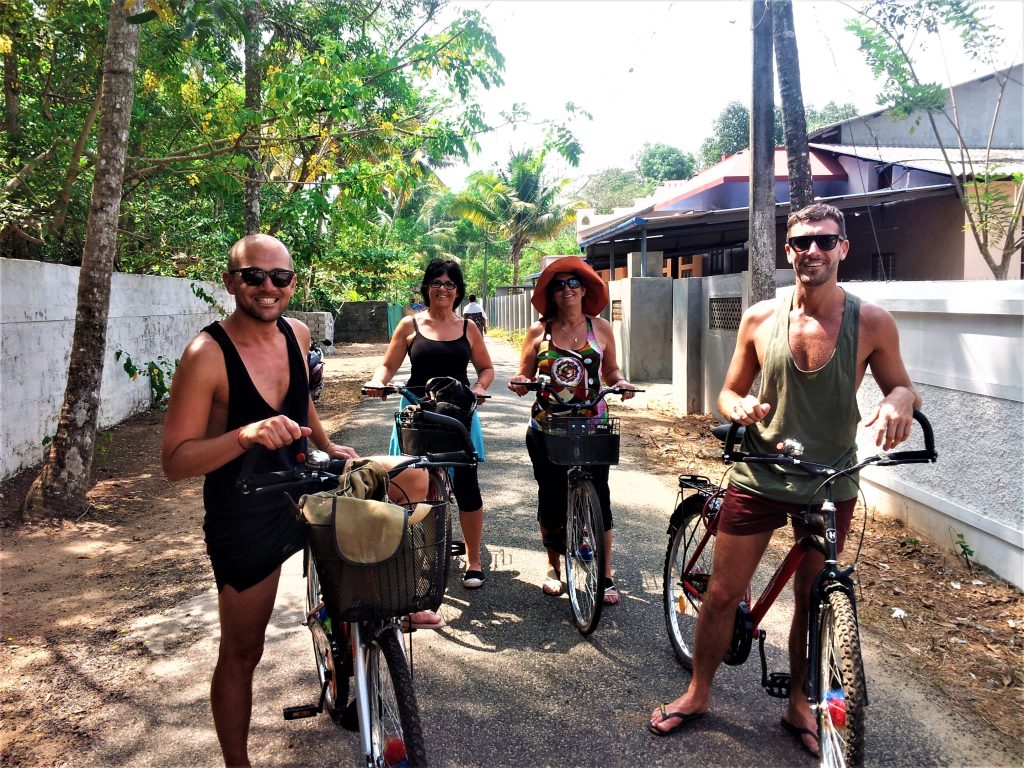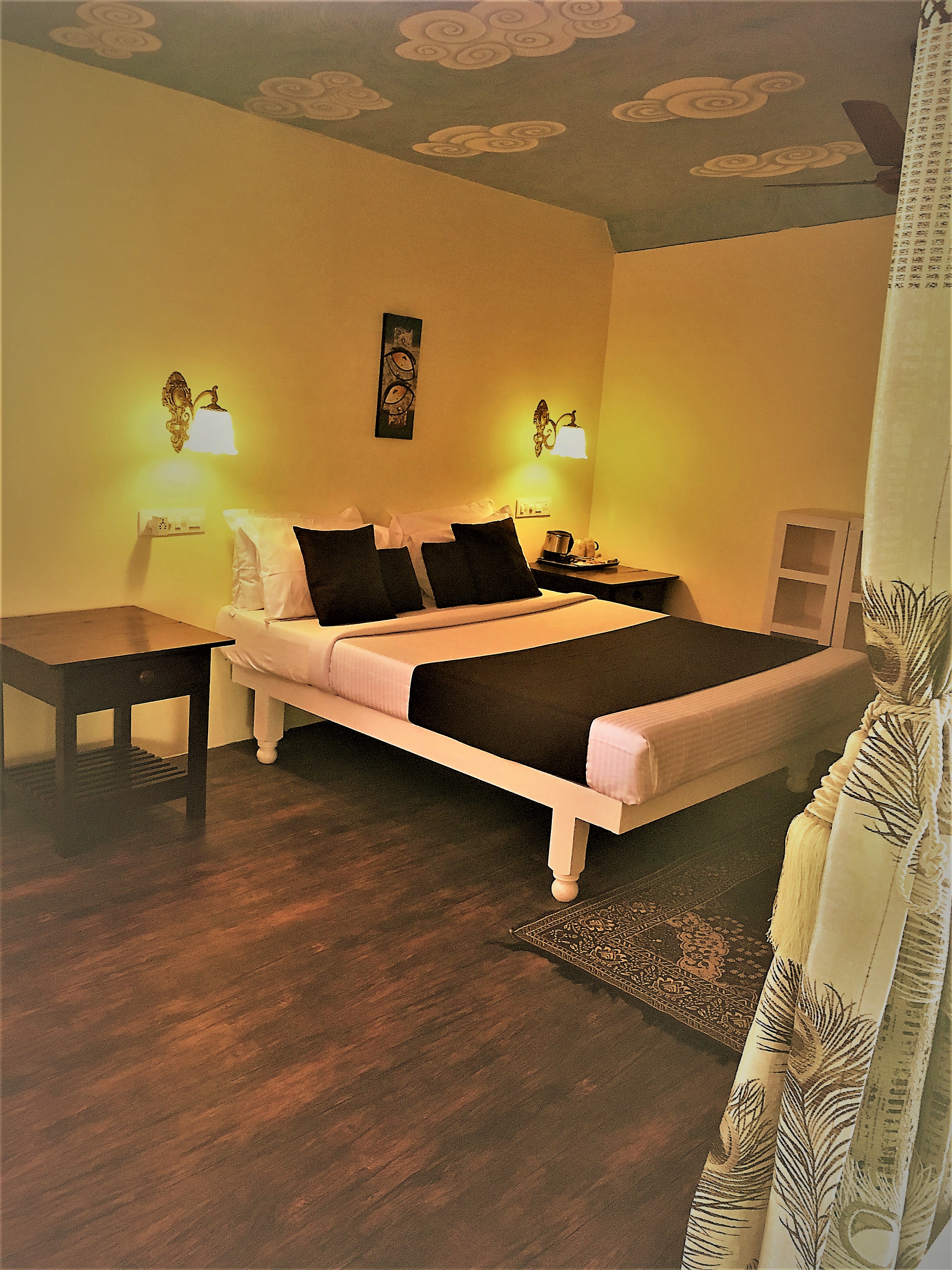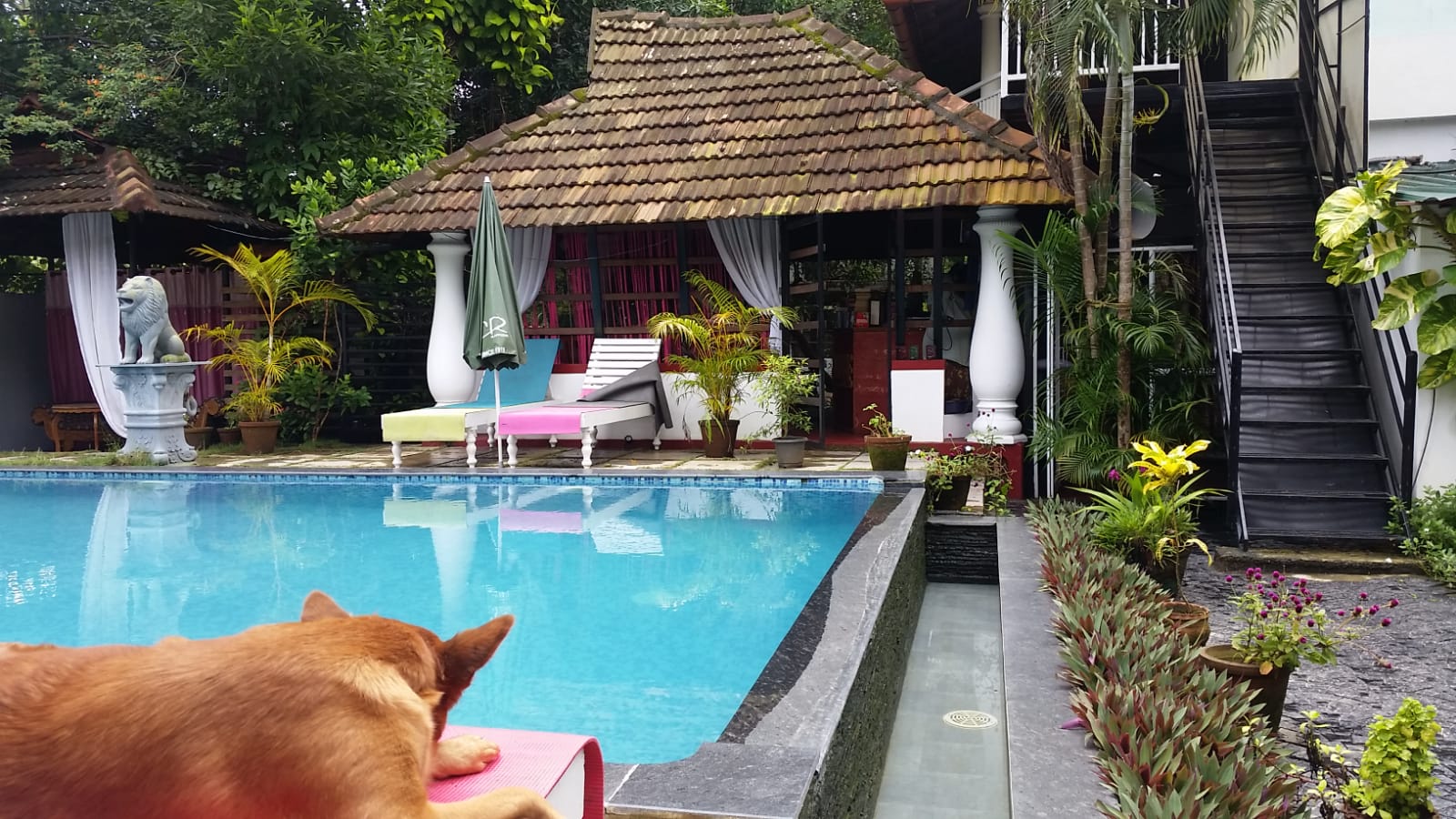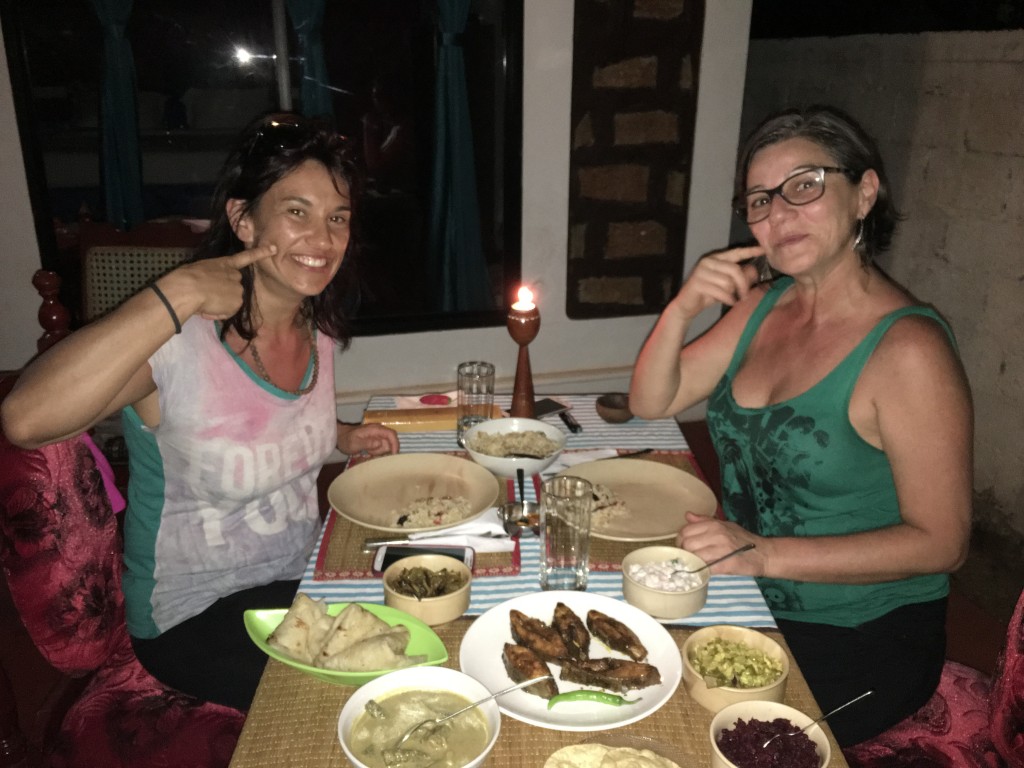 This was my second visit to this homestay. Again I felt completely at home with Allwyn and Jency. I stayed in the villa on top of the main building with its wonderful half open bathroom and the big veranda where all meals were served. The food is really out of this world and during the ten days of my stay there was always a new variety to be tasted. An enormous advantage is the pool that was added since my last visit two years ago. Surrounded by butterflies, dragonflies and even hummingbirds I spent many relaxing hours in the water. Allwyn went out of his way to help me when I was suffering from a bad cold. He arranged the visit of an Ayurveda doctor and when that did not really help, he took me to his family doctor who gave me the right medication. One more detail : one of the garden villas has an own private pool. There are many very positive reviews of Marari Dreamz on TripAdvisor and they are all true. This is definitely one of the best homestays in Kerala, but personally I can't imagine any place to top Marari Dreamz.